Black and White Spider Awards
Celebrating its 9th year, Black and White Spider Awards is the leading international award honoring black and white photography. This celebrated event shines a spotlight on the best professional and amateur photographers in a prestigious annual competition and globally webcast event, reaching photo fans in 154 countries.
Prestige
With a collective Judging Panel of the world's most recognized experts from TATE, FRATELLI ALINARI, HEFFEL FINE ART, CAMERA WORK, FOMU, FTM ADVISORY to ART STAGE SINGAPORE and more, the Spider Awards is the industry's most authoritative and important photographic event for black and white and mono art.
Awards
Nominees vie for 132 title awards representing the best work of the year. Receiving a Black and White Spider Award is an endorsement of distinction from the most trusted names in the business.
Winners Announced
Germany and Italy won top honors at the 8th Annual Black and White Spider Awards. "Photograph of the Year" went to Andreas Heumann of Germany and to Fabio Montalto of Italy. Congratulations to all the photographers who participated, your extraordinary talent is the inspiration that drives the program and we thank you.
---
Call for Entries
The 9th Annual call for entries is now open. Don't miss the opportunity to put your work in front of the judges and participate in the world's premiere black and white photographic showcase. Closing Deadline Extended to Friday, April 25th.
Closing Deadline is today - last day to enter!
Fabio Montalto - Italy
Fine Art - Amateur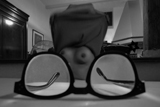 Andreas Heumann - Germany
Nude - Professional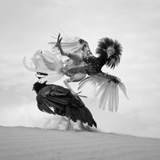 Bencai Gong - USA
Sport - Amateur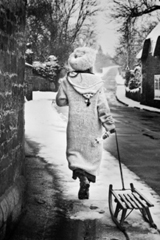 Nicky Alekna - Australia
Advertising - Professional