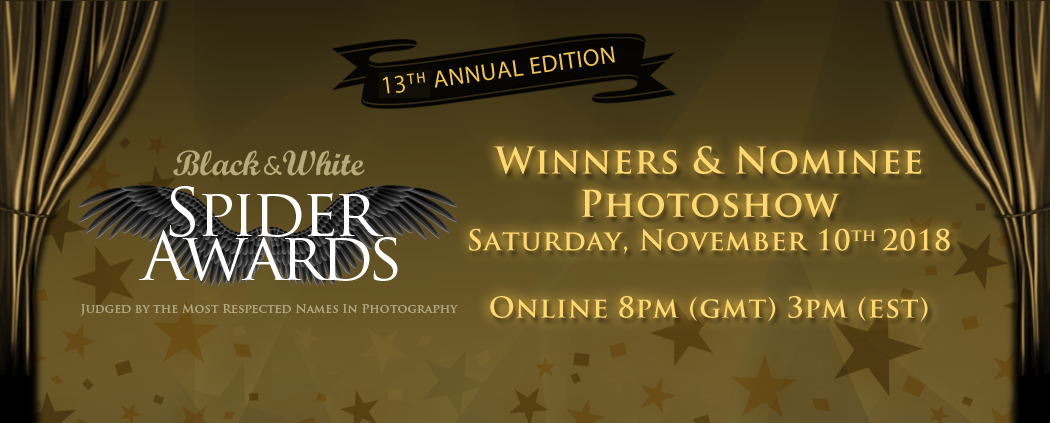 Join us and photography fans around the world for the climax of this year's show!
click here to watch live show!
"Once again, another stunning collection of high quality entries both professional
and amateur. It's always inspiring to see this classic medium being stretched into
new and interesting directions. Big congratulations to all the winners."
Marcel Wijnen, Creative Director - Anthem Worldwide/Marque Branding, Sydney (13th Annual Jury)